Welcome to OurFreeStuff: How to get free samples, earn ballots, & more FAQs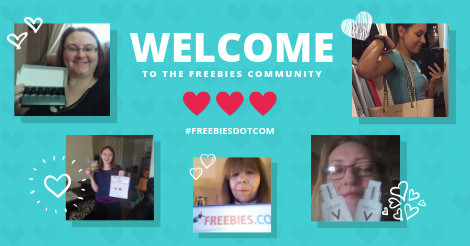 Welcome to the new Ourfreestuff.com, we're excited to have you here!
Our brand new site is designed to give all of our members more freebies, more often.
Thank you so much to all of you who took the time to give us feedback, we hope you enjoy all of the new freebies!
Take the site tour so you know how it all works:
**IMPORTANT** Please update your account information with your full name and address so that your free samples and prizes can be shipped to you. If you do not do this, we cannot send you freebies!
Setting up your Freebies account
Sign up for your free membership (you can do it right here).
Confirm your email (you'll get a bonus of 5 ballots!)
Login to your new account and head to "Account Info" (under your "My Account" tab) and update your information with your full name and mailing address. (This is VERY important! We cannot send you free samples or prizes if you do not give us your address.)
Start collecting freebies! Our team sources free samples from trusted brands AND we now have our very own Ourfreestuff.com free samples that are ONLY available to our members! You can see today's free samples here.
How to get free samples
Login and head to our Freebies Exclusive Giveaways.
Use your ballots to enter for the free samples and gift cards you want most (1 ballot = 1 entry).
These free samples come straight from us at Freebies! So you should expect it on your doorstep within 4 - 6 weeks.
Our free samples are while quantities last , so visit the site daily to enter for more freebies.
Please Note: We also source free sample offers from trusted brands. These are third-party free samples and are not controlled by Ourfreestuff.com. You can browse them here, updated daily.


How to get free coupons
Login and head to the coupons page
Browse the free coupons and click on the one's you want to learn the details.
Follow the instructions to claim the coupon discount (coupons can be printable, digital, or sent in the mail.)
How to find and enter contests
Login and head to the contests page.
Browse the different contests and click on them to see how to win.
Enter any an all of the contests you'd love to win!
Please Note: these are third-party contests, they are not offered by Ourfreestuff.com. We have our own prize draws exclusively for our members right here.
What are Exclusive Giveaways?
Exclusive Giveaways are free samples offered directly by Ourfreestuff.com.
They are only open to Ourfreestuff.com members so our community can get more freebies, more often.
You can enter each Exclusive Giveaway once per day using your ballots earned on the site (1 ballot = 1 entry).
Samples and prizes are updated daily, so check back every day to see more freebies up for grabs!
Take a look at our Exclusive Giveaway Free Samples and Prize Draws live right now!
What are ballots?
Ballots are earned on Ourfreestuff.com by doing polls, taking quizzes, visiting the site daily, and more.
It's easy to see your total ballots, just check the right side of your screen or your account page:
If you're browsing Freebies on mobile, you'll see your total ballots in the top right corner:
How do I use ballots?
Redeem your ballots for free samples and prizes in our Exclusive Giveaways (only open to Freebies members!)
Exclusive Giveaways are full-sized products, gift cards, and other great freebies.
1 Ballot = 1 entry (you can enter each Exclusive Giveaway once per day).
We add new Exclusive Giveaways every day, check the full list you can enter right here.
Want to start collecting freebies? Become a member today, it's 100% free.
What's Changed in the New Ourfreestuff.com?
Our loyal members will notice some big changes to the new site like upgrades to your favourite features, a new ballot system, and more exclusive members-only samples and contests.
Let's walk through what's been upgraded:
Points Are Now Ballots: Members used to need 50 points for every entry, but now you only need 1 ballot to claim a sample, sign up for a giveaway, or enter a members-only contest.


Daily Prize Draw is now part of Exclusive Giveaways: Don't worry - we're still giving away freebies every day on the site! The daily prize draw is now part of our Exclusive Giveaways, where you'll be entering for gift cards instead of cash. You can enter them right here.


New Daily Ballot Notifications: When you login, you'll have a daily notification that shows you how many ballots you can earn that day and how to collect them:
Personalized Progress Tracking: You will now have a personalized experience that helps you keep track of your total ballots, giveaways you've entered, and activities you've done. For example, you'll now see which polls you've done and which are new:
And we'll keep track of your entries and giveaways for you too on your account page:
Points Hunt = Ballot Hunt: The people have spoken - you love the points hunt! So we're giving them to you more often, but you'll be hunting for ballots now. For those of you new to the OurFreeStuff Community, the Ballot Hunt is a game we play where we hide ballots all around the site for our members to find and collect. A Ballot Hunt can happen any time, on any page, so keep your eyes open!


Easier to Manage Account Details: We've streamlined our shipping so it will take fewer days for your freebie to arrive! You'll be getting more free full-sized products and contest prizes in the mail, that's why you need to update your maling address and full name in your account information. The new site has an address area in your Account Details where you can add your delivery address for your freebies and prizes:
Improved Message Centre: You'll now see important announcements, new contest invites, and winner notifications directly in your message centre. You can review and dismiss your messages from your main account view:
No More Riddles: You may have noticed Riddles are no longer on the list - we had to say goodbye to them for now, although you might see them again in the future as we know many members really enjoyed them! There will be new fun ways to earn ballots coming to the site soon, so stay tuned.
More Questions About OurFreeStuff?
Want to know more about the OurFreeStuff Community? We've answered some of the most common questions from newbies below.
If you don't fnd your answer here, leave it in the comments and we will answer it as soon as we can!
---
Q: What's actually free?
A: We get it - it's hard not to be skeptical when someone says somethng is free. Once our members understand how our site works, they end up loving it. So please take a second to find out how to get your freebies:
Ourfreestuff.com Exclusive Giveaways: We give away our own free samples and gift cards every month. These Exclusive Giveaways are only open to our members and can be entered using the ballots you earn on the site doing things like taking fun polls, answering quizzes, and more. (1 ballot = 1 entry)
Sourced Free Samples: Here you can browse and enter to claim free samples offered from trusted brands like Proctor & Gamble.


Coupons: Printable and digital, here you can download and save the most valuable coupons from across the internet from your favourite brands and restaurants.


Contests: From cash sweepstakes to grand prizes, we find and list the contests our members dream of winning and give you the inside scoop on how to enter.

Still skeptical?
Just ask Margarette, who's enjoying her free essential oils!
---
Q: What happened to all of my points?
A: All points were reset to zero as of April 1st, 2019 so that the new ballot system could come into place. Existing members received free ballots for the new site (check your inbox for your free ballots!)
---
Q: How do I know this isn't a scam?
A: These free samples are 100% real. The largest, more trusted brands in the world from Procter & Gamble to M.A.C. Cosmetics use free sampling to promote their products. Ourfreestuff.com INC has been working with companies for years to distribute thousands of free samples to our members. Companies that are interested in working with our team should reach out to contact@Ourfreestuff.com.
---
Q: I see other people getting samples and winning contests but I've never got anything. What's up with that?
A: Our most active members tend to get more freebies because they are entering the most free sample offers and giveaways. To get the most free samples and prizes possible, visit the site daily to to enter new sample offers, giveaways and contests as soon as they are posted. Most free samples are limited quantity while supplies last - so timing is everything!
---
Q: Do you ever collect my credit card information?
A: No, OurFreeStuff does not ask for credit card information. If you are being asked for any financial information, you may have been redirected to a third-party website. We ask our members to please report any fradulent offers to our team at contact@ourfreestuff.com.
---
Q: Does Ourfreestuff.com have surveys?
A: Ourfreestuff.com does not have surveys. You only have to confirm and set up your account information when you register so we can mail you your freebies and prizes.
>>You Should Know: It is common for free samples offered directly from a third-party company to ask you to complete a survey to qualify for it.
---
Q: Do you sell my information?
A: Some of the free samples and contests on our site are offered in partnership with other companies, in which case you will be asked if you wish to share your information with them for promotions and other communications. See our Privacy details for more about how we protect your information.
---
Q: Will I get telemarketing calls when I join Ourfreestuff.com?
A: OurFreeStuff does not contact our members over the phone. The only phone call you might recieve from our team is if you are unresponsive via email and social media and have won a prize. Some offers are from third-party companies that may ask for your phone number, so please pay attention to the requirements of any free sample.
---
Q: Why are some countries not available anymore?
A: Due to contesting legislation that came into place in 2018, we can no longer offer contests and free samples to members outside of Canada, United States, and the United Kingdom. We invite those members outside of these three countries to continue taking advantage of our printable freebies, coupons, and savings advice.
---
Thank you all for being a part of our OurFreeStuff Community!
>>Want to show off your latest freebie?
Make sure you use the hashtag #OurFreeStuffDotCom to be featured in our Winner Hall of Fame and to unlock the perks of OurFreeStuff VIP!
Not part of the Freebies Community?